We have been providing our very own special type of care here at Mountbatten since the 9th of October 2000. Led by our Head of Nursing and supported by our team of nurses, senior carers, and care staff alongside a team of ancillary staff who work together to create a friendly home from home atmosphere.
We understand that moving to a nursing home is a big transition and one that may worry you and your family. Our highly trained team will offer you or your relative as much time and support as is needed to make you feel part of the family as quickly as possible. We genuinely want you to feel not only safe and cared for here, but happy and relaxed too.
Since providing exceptional care is about listening to and adapting to each person's unique needs and wishes, we combine high standards with a flexible approach.
Our CQC rating is consistently rated as 'Good' both overall and for each of the five domains
We offer a 'Key Nurse' and 'Key Carer' on admission to help personalise your care plan
Our staff are highly trained and receive regular training
We are experts in elderly and complex care needs
We offer short and long-term care, respite care, and holiday stays
Visitors, including children and well-behaved pets, are warmly welcomed at any time.
When people have worked throughout their lives and have been committed to helping others, they deserve extra cherishing. They need a home where individuality is emphasised, with staff who have time to give attention to the small details and where they have the choice of enjoying the company of like-minded fellow residents.
The home can accommodate up to 30 residents, comprising of 25 single rooms, many with ensuite facilities, 1 double room, and 2 specialist care 2-bedroom units. Although each room is fully furnished, you are very welcome to bring your own furniture and personal items to make the room feel your own.
You are welcome to have a private telephone line fitted if desired, and every room has a TV socket, a nurse call bell, and an individual thermostat so you can adjust your heating to suit you.
We also have:
Two bathrooms equipped with hydraulic bathing facilities
Two shower rooms with full safety features and equipment
Ceiling mounted hoists in all rooms
Disabled toilet facilities
Lift to all floors
Separate lounge, dining area, conservatory, and garden
GP visits each week, and as needed
Visiting hairdresser and chiropodist
Activities co-ordinator
Our own wheelchair friendly minibus
Group and 1-2-1 activities
Our own chefs who prepare fresh homemade meals every day
Our own on-site laundry.
Please visit us for an informal tour of our lovely home. We will be happy to show you our rooms and facilities, introduce you to some of our staff and answer any questions.
Built in the 1880's, our lovely building was once home to a famous children's author of the day, Juliana Ewing, who with her husband Alexander, purchased 'Villa Ponente', as it was then known, in 1883. We have it on good authority the building cost £70 to build, a bargain compared to the £81 Alexander paid for his grand piano!
Juliana was a contemporary of Rudyard Kipling who was said to be able to recite one of her novels by heart, and she was also much admired by author E Nesbitt. We know that she wrote at least one novel while she lived at Villa Ponente, and it was inspired by her love of English country gardens. No doubt she tended the garden we enjoy at Mountbatten today – we do our best to maintain her high standards!
Since then, the building has served as a maternity nursing hospital and a cottage hospital before becoming a nursing home. Of course, the years have seen many changes as the building has been adapted and extended to suit the needs of a modern nursing home, but we are very proud of its heritage and history that began in Victorian times.
We have just started working with the Somerset Heritage Centre to study and unpick the history of the building and will keep this page updated with our findings.
Maintaining the dignity, individuality, and privacy of residents within a warm and caring environment is at the heart of our care philosophy. Our staff are trained to be respectful of a resident's individual and changing needs at all times, reflecting our person-centered approach to care.
Our core care values are:
Privacy
Dignity
Rights
Independence
Choice
Fulfilment
Richard Brice
Proprietor & Registered Owner
Sally Brice
Proprietor & Registered Owner
Paula Cottrill
Clinical Lead
Jayne Baker
Advanced Practitioner
Sadie Baker
Activities Co-ordinator
Steph Harris
Senior Health Care Assistant
Jenny Hembrow
Housekeeper
Louise Brice
Health Care Assistant
Delia Chinn
Registered Nurse/Shift Manager
Mike Baker
Caretaker/Maintenance
A huge thank you for all your kindness, humour, and compassion over the last year, you are all superstars. X
Amazing nursing home full of love and compassion. My dear mum, mother-in-law, aunt and dear friend all were lucky enough to spend their final days at Mountbatten. God Bless you all.
Wonderful staff giving excellent care. They're well trained and very caring. My husband adored them. xxx
To Everyone at Mountbatten, the two weeks that you have cared for me has been full of love and care, I love you all, thank you, thank you. Thank you.
Dear all the staff at Mountbatten. Our family appreciated so much the love and kindness you gave to Dad 'Walter' and to mum 'Betty'. It was such a comfort to us to know they were safe and being looked after so well.
We cannot thank the staff at Mountbatten Nursing Home enough for not just the daily and medical care they provide but the real love they show for our beloved mummy and we owe them more than words can ever express xxx
I would like, on a personal level, to send a big thank you to all the staff who cared for Janet. Seeing that when she entered your home her life expectancy was not great it is astonishing that she was with you for over six years. In these difficult times I hope you all stay safe and please keep up the good work.
Amazing staff! Everyone is cared for in a person-centred way. I would always put a relative of mine in the hands of these wonderful people!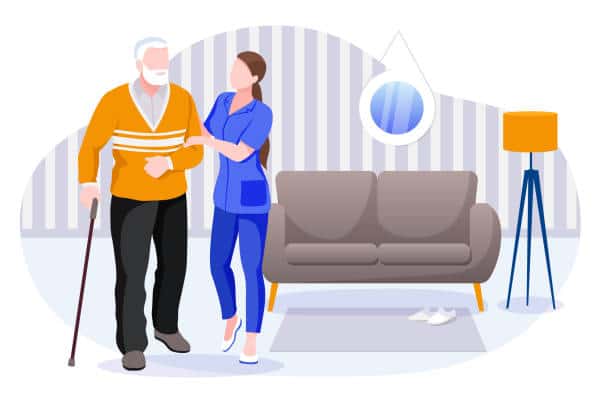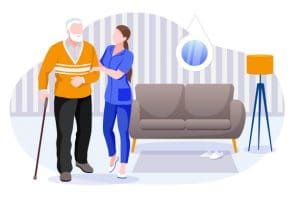 Vacancy
Looking for a meaningful career where you'll be able to make a real difference to people's lives every single day? We are seeking Health Care
Read More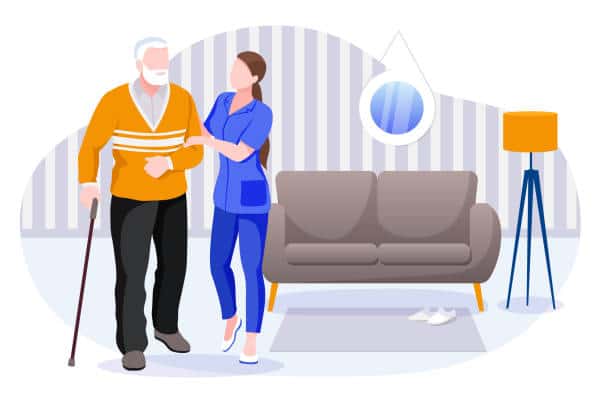 Vacancy
Looking for a meaningful career where you'll be able to make a real difference to people's lives every single day? We are seeking Health Care
Read More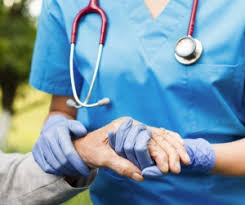 Vacancy
Are you a qualified Registered General Nurse (RGN)? Are you looking for a new challenge? We are seeking Qualified nurses to join our team here
Read More